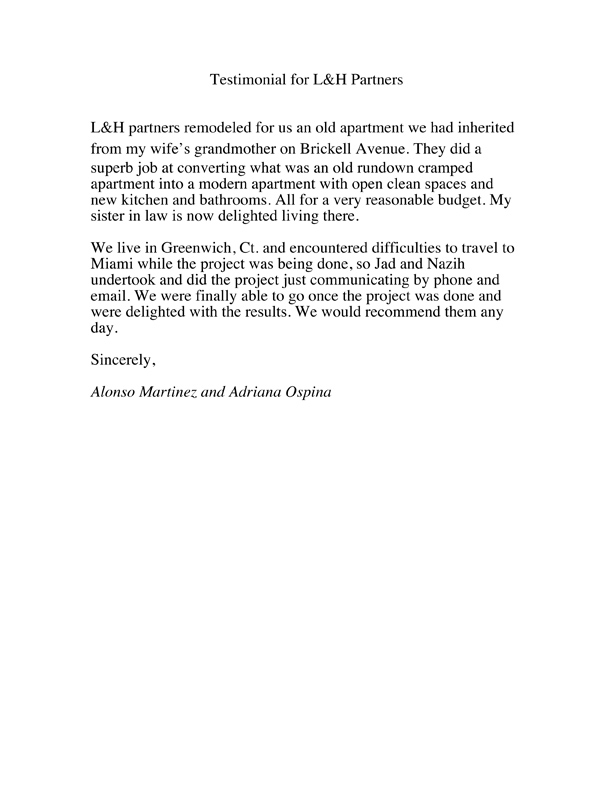 Testimonial for L&H Partners
L&H partners remodeled for us an old apartment we had inherited from my wife's grandmother on Brickell Avenue. They did a superb job at converting what was an old rundown cramped apartment into a modern apartment with open clean spaces and new kitchen and bathrooms. All for a very reasonable budget. My sister in law is now delighted living there.
We live in Greenwich, Ct. and encountered difficulties to travel to Miami while the project was being done, so Jad and Nazih undertook and did the project just communicating by phone and email. We were finally able to go once the project was done and were delighted with the results. We would recommend them any day.
Sincerely,
Alonso Martinez and Adriana Ospina