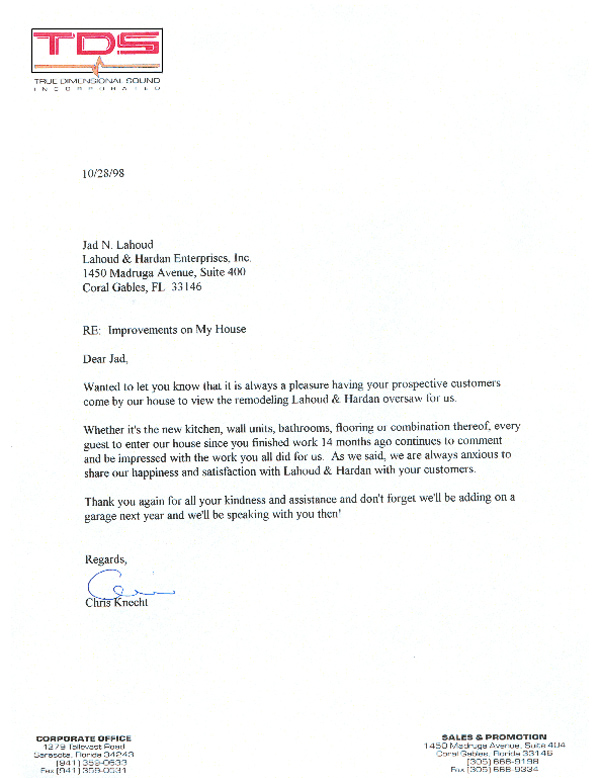 10/28/98
Jad N. Lahoud
Lahoud & Hardan Enterprises, Inc.
1450 Madruga Avenue,
Suite 400
Coral Gables, FL 33146
RE: Improvements on My House
Dear Jad, Wanted to let you know that it is always a pleasure having your prospective customers come by our house to view the remodeling Lahoud & Hardan oversaw for us.
Whether it's the new kitchen, wall units, bathrooms, flooring or combination thereof, every guest to enter our house since you finished work 14 months ago continues to comment and be impressed with the work you all did for us. As we said, we are always anxious to share our happiness and satisfaction with Lahoud & Hardan with your customers.
Thank you again for all your kindness and assistance and don't forget we'll be adding on a garage next year and we'll be speaking with you then!
Regards
Chris Knecht