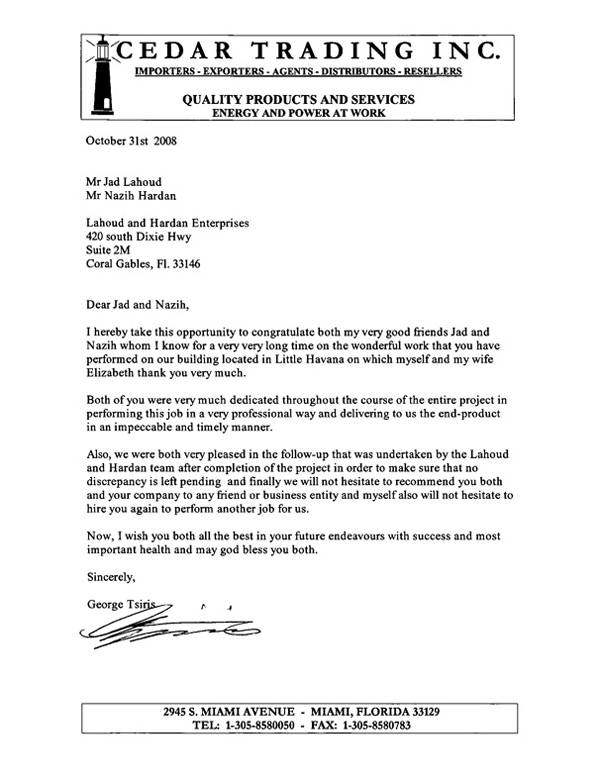 October 31st 2008
Mr. Jad Lahoud
Mr. Nazih Hardan
Lahoud and Hardan Enterprises
420 South Dixie Hwy
Suite 2M
Coral Gables, FL. 33146
Dear Jad and Nazih,
I hereby take this opportunity to congratulate both my very good friends Jad and Nazih whom I know for a very very long time on the wonderful work that you have performed on our building located in Little Havana on which myself and my wife Elizabeth thank you very much.
Both of you were very much dedicated throughout the course of the entire project in performing this job in a very professional way and delivering to us the end-product in an impeccable and timely manner.
Also, we were both very pleased in the follow-up that was undertaken by the Lahoud and Hardan team after completion of the project in order to make sure that no discrepancy is left pending and finally we will not hesitate to recommend you both and your company to any friend or business entity and myself also will not hesitate to hire you again to perform another job for us.
Now, I wish you both all the best in your future endeavors with success and most important health and may god bless you both.
Sincerely,
George Tsiris