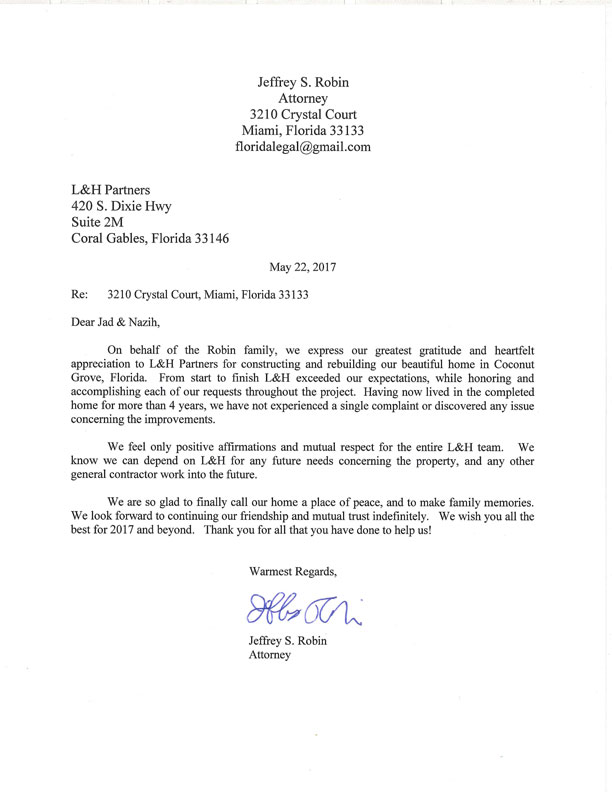 May 22, 2017
L&H Partners
420 S. Dixie Hwy
Suite 2M
Coral Gables, Florida 3 3146
Dear Jad & Nazih,
On behalf of the Robin family, we express our greatest gratitude and heartfelt appreciation to L&H Partners for constructing and rebuilding our beautiful home in Coconut Grove, Florida. From start to finish L&H exceeded our expectations, while honoring and accomplishing each of our requests throughout the project. Having now lived in the completed home for more than 4 years, we have not experienced a single complaint or discovered any issue concerning the improvements.
We feel only positive affirmations and mutual respect for the entire L&H team. We know we can depend on L&H for any future needs concerning the property, and any other general contractor work into the future.
We are so glad to finally call our home a place of peace, and to make family memories. We look forward to continuing our friendship and mutual trust indefinitely. We wish you all the best for 2017 and beyond. Thank you for all that you have done to help us!
Warmest Regards,
Jeffrey S. Robin Attorney