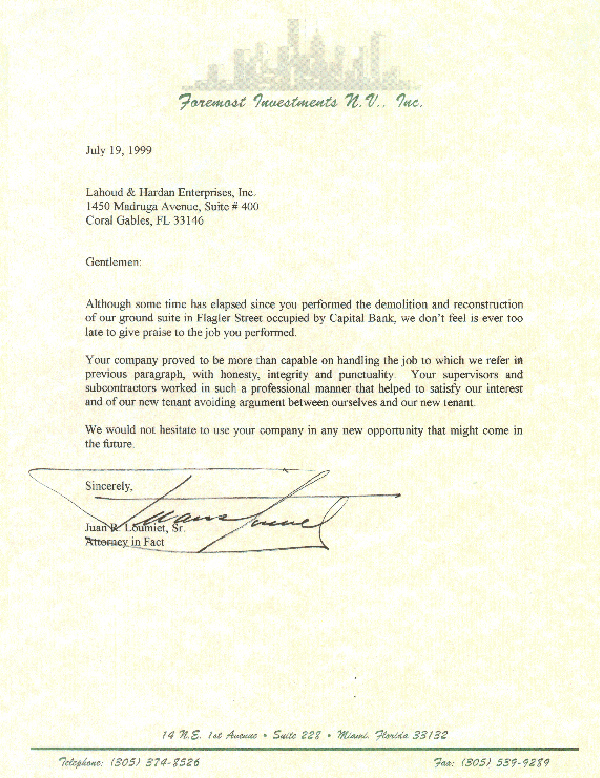 July 19, 1999
Lahoud & Hardan Enterprises, Inc.
1450 Madruga Avenue
Suite #400
Coral Gables, FL 33146
Gentlemen:
Although some time has elapsed since you performed the demolition and reconstruction of our ground suite in Flagler Street occupied by Capital Bank, we don't feel is ever too late to give praise to the job you performed.
Your company proved to be more than capable on handling the job to which we refer in previous paragraph, with honesty, integrity and punctuality. Your supervisors and subcontractors worked in such a professional manner that helped to satisfy our interest and of our new tenant avoiding argument between ourselves and our new tenant.
We would not hesitate to use your company in any new opportunity that might come in the future.
Sincerely,
Juan R. Loumiet, Sr.
Attorney in Fact