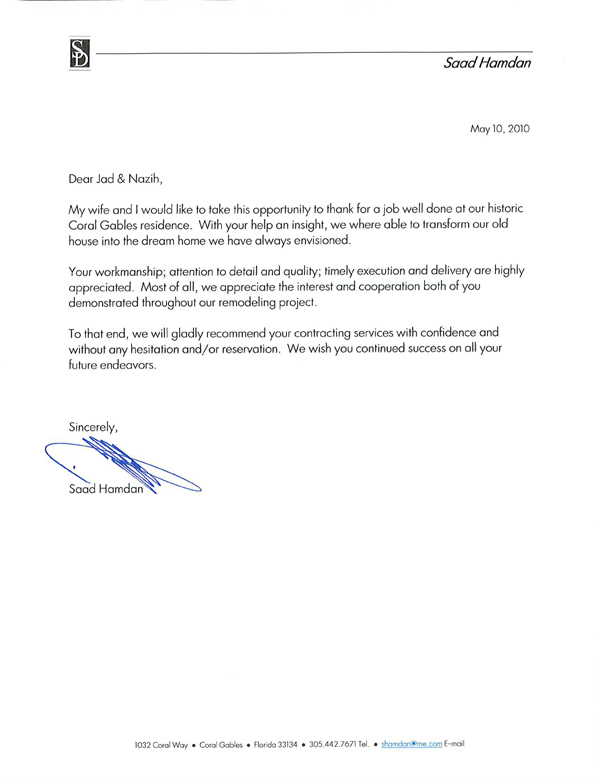 May 10, 2010
Dear Jad & Nazih,
My wife and I would like to take this opportunity to thank for a job well done at our historic Coral Gables residence. With your help an insight, we where able to transform our old house into the dream home we have always envisioned.
Your workmanship; attention to detail and quality; timely execution and delivery are highly appreciated. Most of all, we appreciate the interest and cooperation both of you demonstrated throughout our remolding project.
To that end, we will gladly recommend your contracting services with confidence and without any hesitation and/or reservation. We wish you continued success on all your future endeavors.
Sincerely,
Saad Hamdan