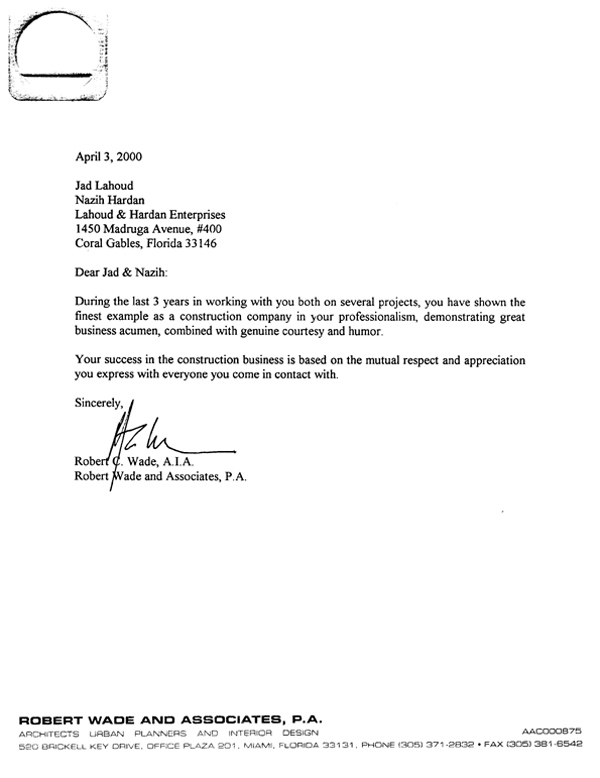 April 3, 2000
Jad Lahoud
Nazih Hardan
Lahoud & Hardan Enterprises
1450 Madruga Avenue
#400
Coral Gables, Florida 33146
Dear Jad & Nazih:
During the last 3 years in working with you both on several projects, you have shown the finest example as a construction company in your professionalism, demonstrating great business acumen, combined with genuine courtesy and humor.
Your success in the construction business is based on the mutual respect and appreciation you express with everyone you come in contact with.
Sincerely,
Robert C. Wade, A.I.A
Robert Wade and Associates, P.A.