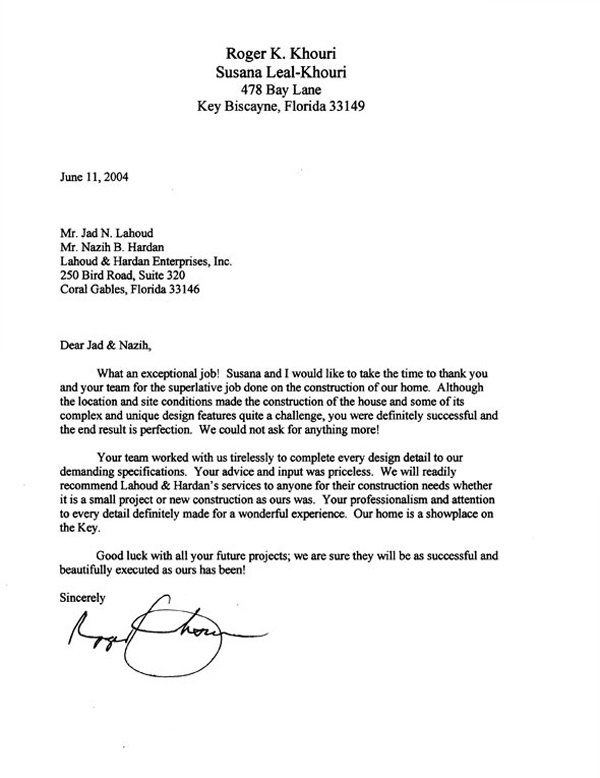 June 11, 2004
Mr. Jad N. Lahoud
Mr. Nazih B. Hardan
Lahoud & Hardan Enterprises, Inc.
250 Bird Road
Suite 320
Coral Gables, Florida 33146
Dear Jad & Nazih,
What an exceptional job! Susana and I would like to take the time to thank you and your team for the superlative job done on the construction of our home. Although the location and site conditions made construction of the house and some of its complex and unique design features quite a challenge, you were definitely successful and the end result is perfection. We could not ask for anything more!
Your team worked with us tirelessly to complete every design detail to our demanding specifications. Your advice and input was priceless. We will readily recommend Lahoud & Hardan's services to anyone for their construction needs whether it is a small project or new construction as ours was. Your professionalism and attention to every detail definitely made for a wonderful experience. Our home is a showplace on the Key.
Good luck with all your future projects; we are sure they will be as successful and beautifully executed as ours has been!
Sincerely
Roger K. Khouri