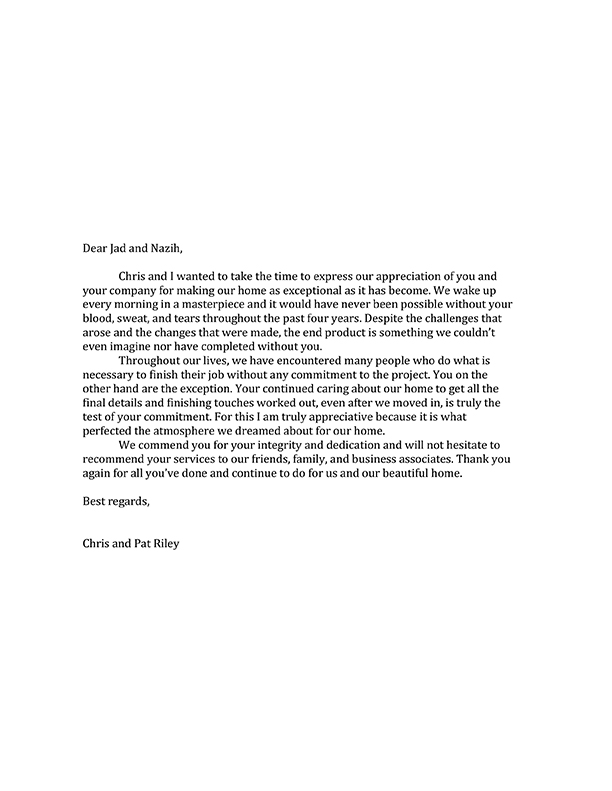 Dear Jad and Nazih,
Chris and I wanted to take the time to express our appreciation of you and your company for making our home as exceptional as it has become. We wake up every morning in a masterpiece and it would have never been possible without your blood, sweat, and tears throughout the past four years. Despite the challenges that arose and the changes that were made, the end product is something we couldn't even imagine nor have completed without you.
Throughout our lives, we have encountered many people who do what is necessary to finish their job without any commitment to the project. You on the other hand are the exception. Your continued caring about our home to get all the final details and finishing touches worked out, even after we moved in, is truly the test of your commitment. For this I am truly appreciative because it is what perfected the atmosphere we dreamed about for our home.
We commend you for your integrity and dedication and will not hesitate to recommend your services to our friends, family, and business associates. Thank you again for all you've done and continue to do for us and our beautiful home.
Best regards,
Chris and Pat Riley