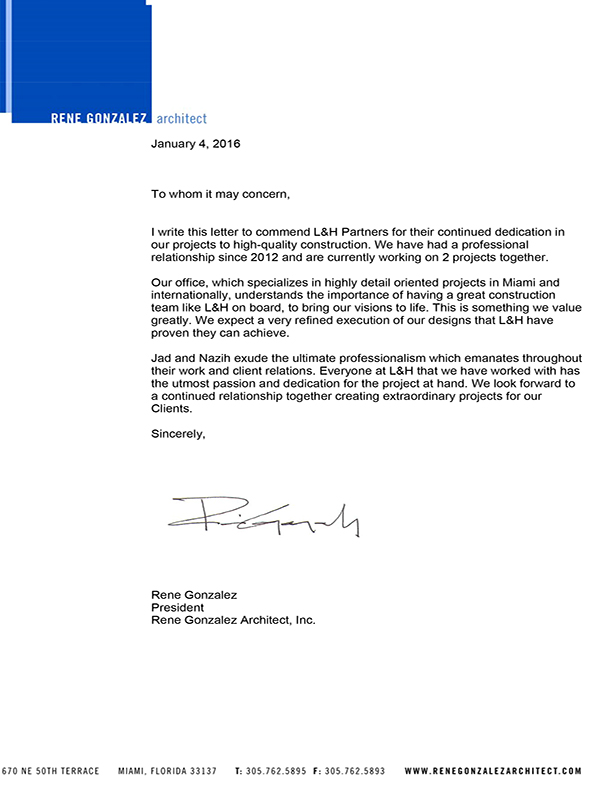 January 4, 2016
To whom it may concern,
I write this letter to commend L&H Partners for their continued dedication in our projects to high-quality construction. We have had a professional relationship since 2012 and are currently working on 2 projects together.
Our office, which specializes in highly detail oriented projects in Miami and internationally, understands the importance of having a great construction team like L&H on board, to bring our visions to life. This is something we value greatly. We expect a very refined execution of our designs that L&H have proven they can achieve.
Jad and Nazih exude the ultimate professionalism which emanates throughout their work and client relations. Everyone at L&H that we have worked with has the utmost passion and dedication for the project at hand. We look forward to a continued relationship together creating extraordinary projects for our Clients.
Sincerely,
Rene Gonzalez
President
Rene Gonzalez Architect, Inc.