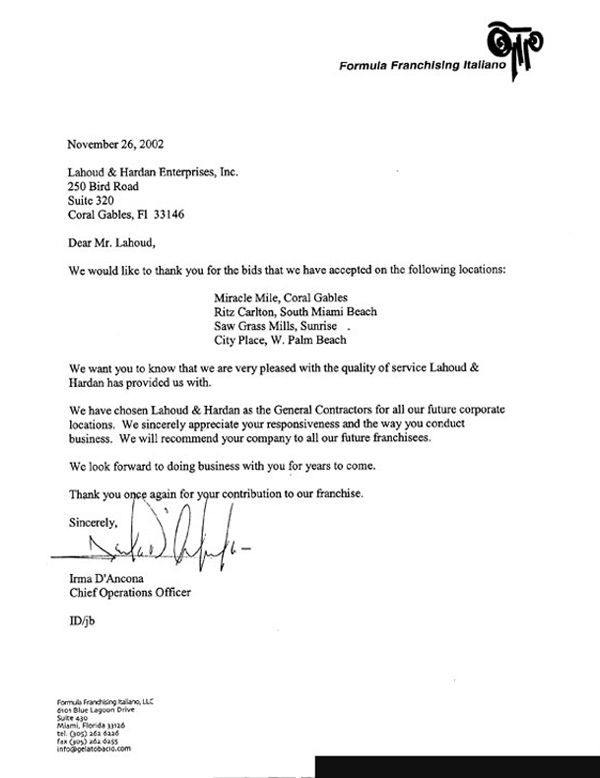 November 26, 2002
Lahoud & Hardan Enterprises, Inc.
250 Bird Road
Suite 320
Coral Gables, FL 33146
Dear Mr. Lahoud,
We would like to thank you for the bids that we have accepted on the following locations:
Miracle Mile
Coral Gables
Ritz Carlton
South Miami Beach
Saw Grass Mills
Sunrise
City Place
W. Palm Beach
We want you to know that we are very pleased with the quality of service Lahoud & Hardan has provided us with.
We have chosen Lahoud & Hardan as the General Contractors for all our future corporate locations. We sincerely appreciate your responsiveness and the way you conduct business. We will recommend your company to all our future franchisees.
We look forward to doing business with you for years to come.
Thank you one again for your contribution to our franchise.
Sincerely,
Irma D'Ancona
Chief Operations Officer ID/jb