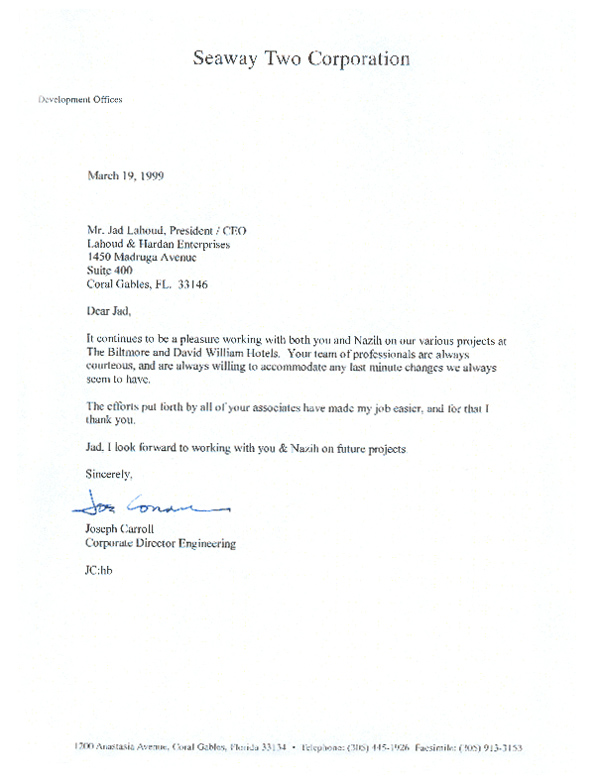 March 19, 1999
Mr. Jad Lahoud, President / CEO
Lahoud & Hardan Enterprises
1450 Madruga Avenue
Suite 400
Coral Gables, FL 33146
Dear Jad,
It continues to be a pleasure working with both you and Nazih on our various projects at The Biltmore and David William Hotels. Your team of professionals are always courteous, and are always willing to accommodate any last minute changes we always seem to have.
The efforts put forth by all of your associates have made my job easier, and for that I thank you.
Jad, I look forward to working with you & Nazih on future projects.
Sincerely,
Joseph Carroll
Corporate Director Engineering
JC:hb