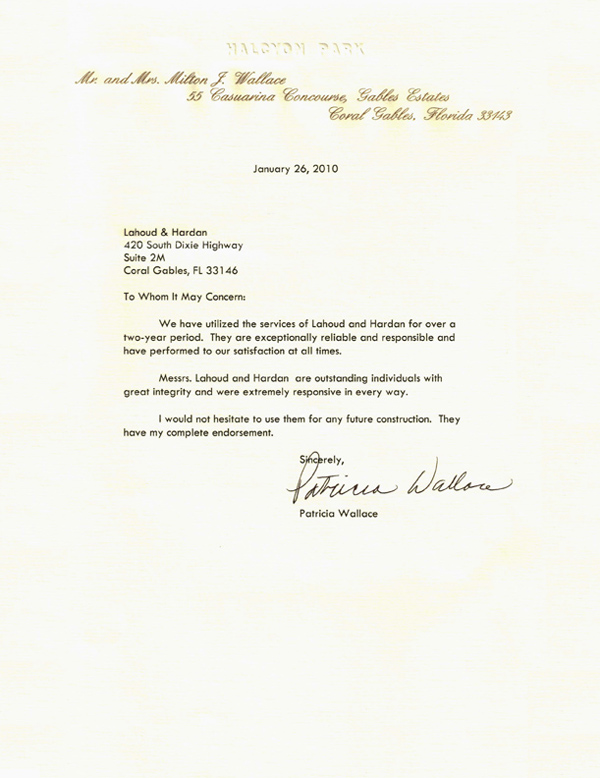 January 26, 2010
Lahoud & Hardan
420 South Dixie Highway
Suite 2M
Coral Gables, FL 33146
To Whom It May Concern:
We have utilized the services of Lahoud and Hardan for over a two-year period. They are exceptionally reliable and responsible and have performed to our satisfaction at all times.
Messrs. Lahoud and Hardan are outstanding individuals with great integrity and were extremely responsive in every way.
I would not hesitate to use them for any future construction. They have my complete endorsement.
Sincerely
Patricia Wallace