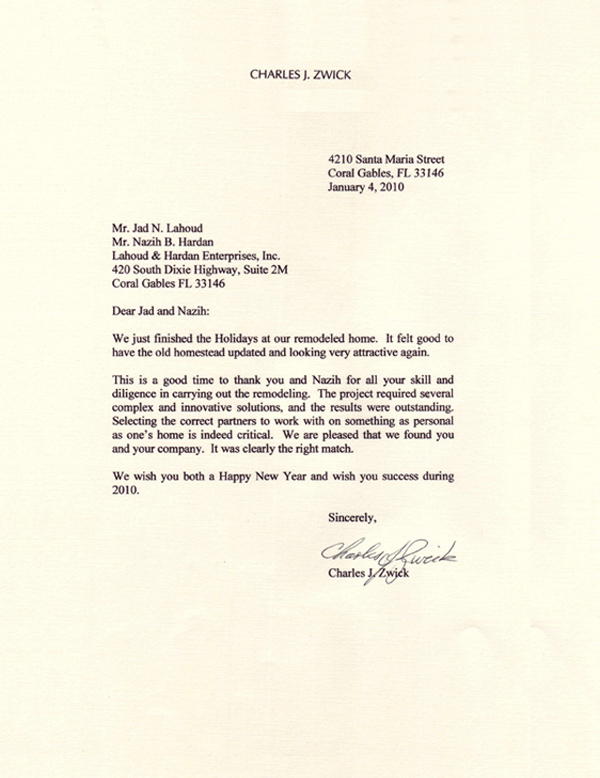 Mr. Jad N. Lahoud
Mr. Nazih B. Hardan
Lahoud & Hardan Enterprises, Inc.
420 South Dixie Highway
Suite 2M
Coral Gables, FL 33146
Dear Jad and Nazih:
We just finished the Holidays at our remodeled home. It felt good to have the old homestead updated and looking very attractive again.
This is a good time to thank you and Nazih for all your skill and diligence in carrying out the remodeling. The project required several complex and innovative solutions, and the results were outstanding. Selecting the correct partners to work with on something as personal as one's home is indeed critical. We are pleased that we found you and your company. It was clearly the right match.
We wish you both a Happy New Year and wish you success during 2010.
Sincerely
Charles J. Zwick