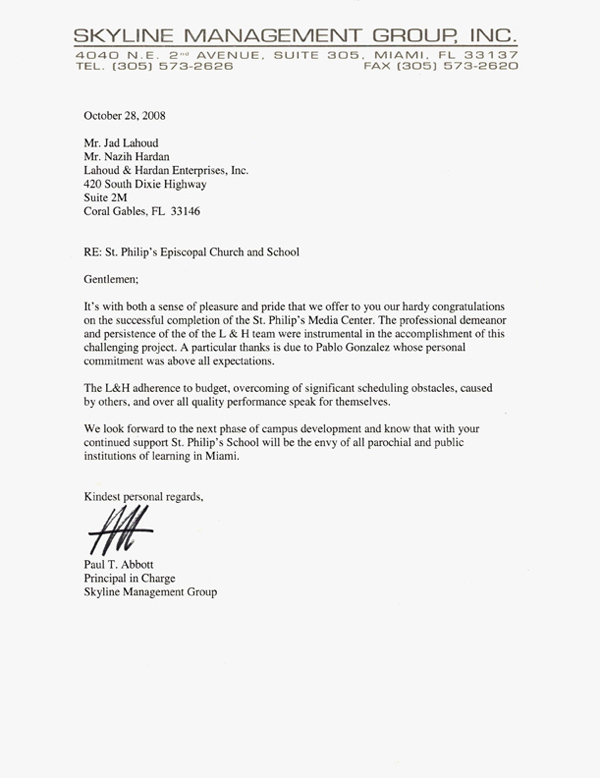 October 28, 2008
Mr. Jad Lahoud
Mr. Nazih Hardan
Lahoud & Hardan Enterprises, Inc.
420 South Dixie Highway
Suite 2M
Coral Gables, FL 33146
RE: St. Philip's Episcopal Church and School
Gentlemen: It's with both a sense of pleasure and pride that we offer to you our hardy congratulations on the successful completion of the St. Philip's Media Center. The professional demeanor and persistence of the L & H Team were instrumental in the accomplishment of this challenging project. A particular thanks is due to Pablo Gonzalez whose personal commitment was above all expectations.
The L&H adherence to budget, overcoming of significant scheduling obstacles, caused by others, and overall quality performance speak for themselves.
We look forward to the next phase of campus development and know that with your continued support St. Philip's School will be the envy of all parochial and public institutions of learning in Miami.
Kindest personal regards,
Paul T. Abbott
Principle in Charge Skyline Management Group