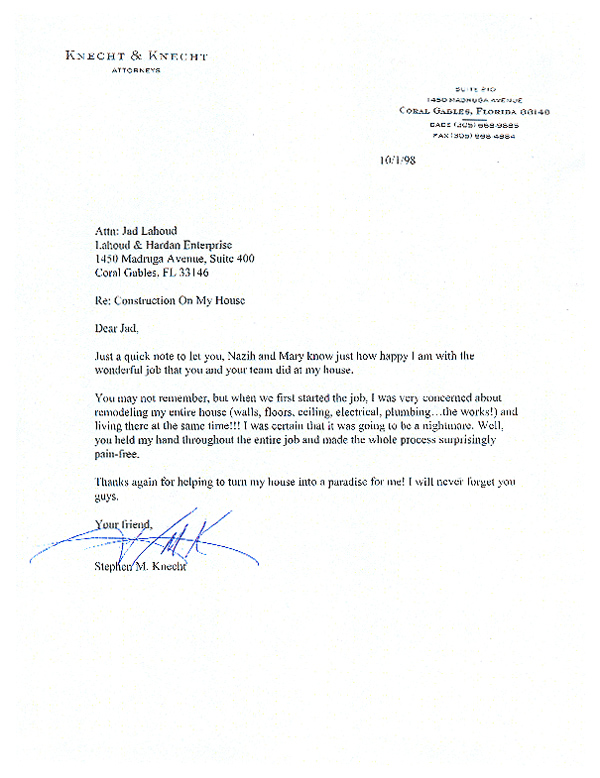 10/1/98
Attn: Jad Lahoud
Lahoud & Hardan Enterprise
1450 Madruga Avenue
Suite 400
Coral Gables, FL 33146
Re: Construction On My House
Dear Jad,
Just a quick note to let you, Nazih and Mary know just how happy I am with the wonderful job that you and your team did at my house.
You may not remember, but when we first started the job, I was very concerned about remodeling my entire house (walls, floors, ceiling, electrical, plumbing…the works!) and living there at the same time!!! I was certain that it was going to be a nightmare. Well, you held my hand throughout the entire job and made the whole process surprisingly pain-free.
Thanks again for helping to turn my house into a paradise for me! I will never forget you guys.
Your friend,
Stephen M. Knecht