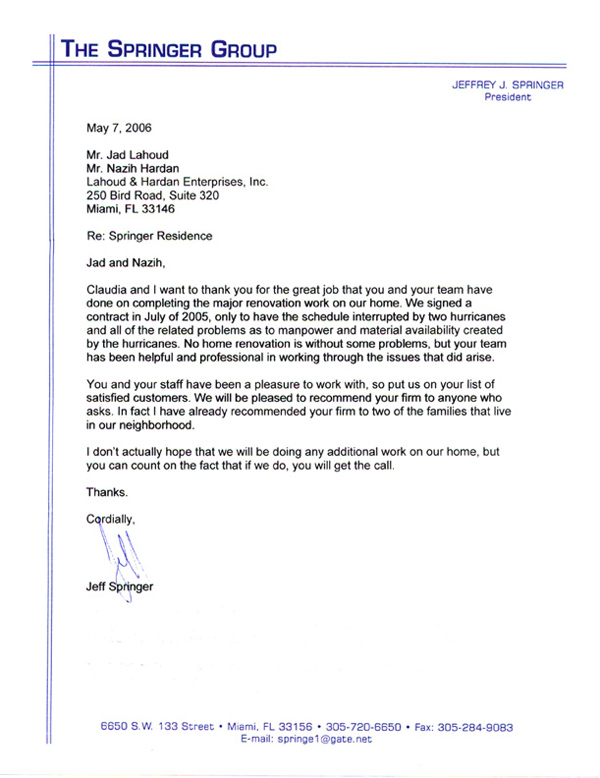 May 7, 2006
Mr. Jad N. Lahoud
Mr. Nazih B. Hardan
Lahoud & Hardan Enterprises, Inc.
250 Bird Road
Suite 320
Miami, FL 33146
Re: Springer
Jad and Nazih,
Claudia and I want to thank you for the great job that you and your team have done on completing the major renovation work on our home. We signed a contract in July of 2005, only to have the schedule interrupted by two hurricanes and all of the related problems as to manpower and material availability created by the hurricanes. No home renovation is without some problems, but your team has been helpful and professional in working through the issues that did arise.
You and your staff have been a pleasure to work with, so put us on your list of satisfied customers. We will be pleased to recommend your firm to anyone who asks. In fact, I have already recommended your firm to two of the families that live in our neighborhood.
I don't actually hope that we will be doing any additional work on our home, but you can count on the fact that if we do, you will get the call.
Thanks.
Cordially,
Jeff Springer