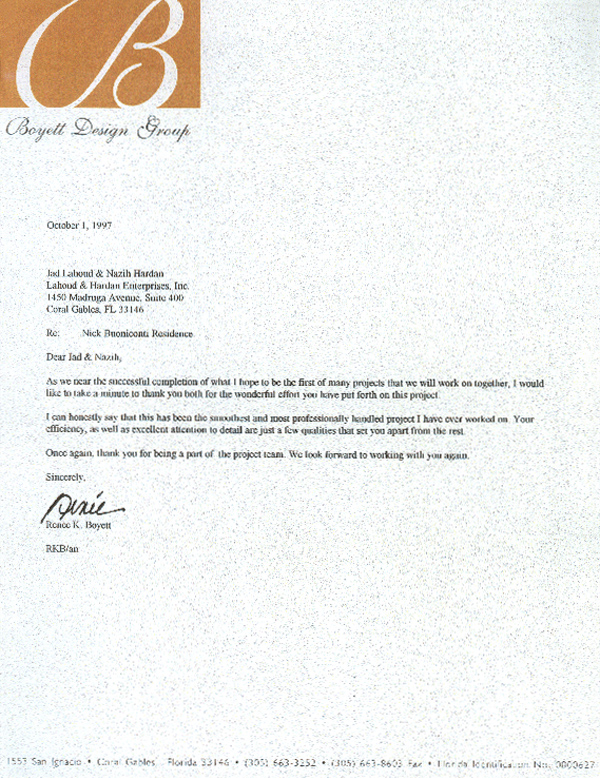 October 1, 1997
Jad Lahoud & Nazih Hardan
Lahoud & Hardan Enterprises, Inc.
1450 Madruga Avenue
Suite 400
Coral Gables, FL 33146
Re: Nick Buoniconti
Dear Jad & Nazih,
As we near the successful completion of what I hope to be the first of many projects that we will work on together, I would like to take a minute to thank you both for the wonderful effort you have put forth on this project.
I can honestly say that this has been the smoothest and most professionally handled project I have ever worked on. Your efficiency, as well as excellent attention to detail are just a few qualities that set you apart from the rest.
Once again, thank you for being a part of the project team. We look forward to working with you again.
Sincerely,
Rene K. Boyett RKB/an