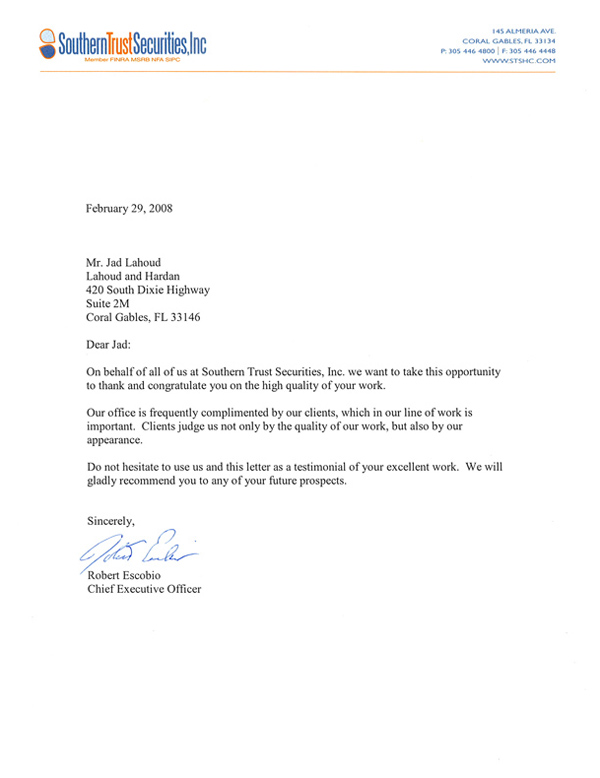 February 29, 2008
Mr. Jad Lahoud
Lahoud and Hardan
420 South Dixie Highway
Suite 2M
Coral Gables, FL 33146
Dear Jad:
On behalf of all of us at Southern Trust Securities, Inc. we want to take this opportunity to thank and congratulate you on the high quality of your work.
Our office is frequently complimented by our clients, which in our line of work is important. Clients judge us not only by the quality of our work, but also by our appearance.
Do not hesitate to use us and this letter as a testimonial of your excellent work. We will gladly recommend you to any of your future prospects.
Sincerely,
Robert Escobio
Chief Executive Officer