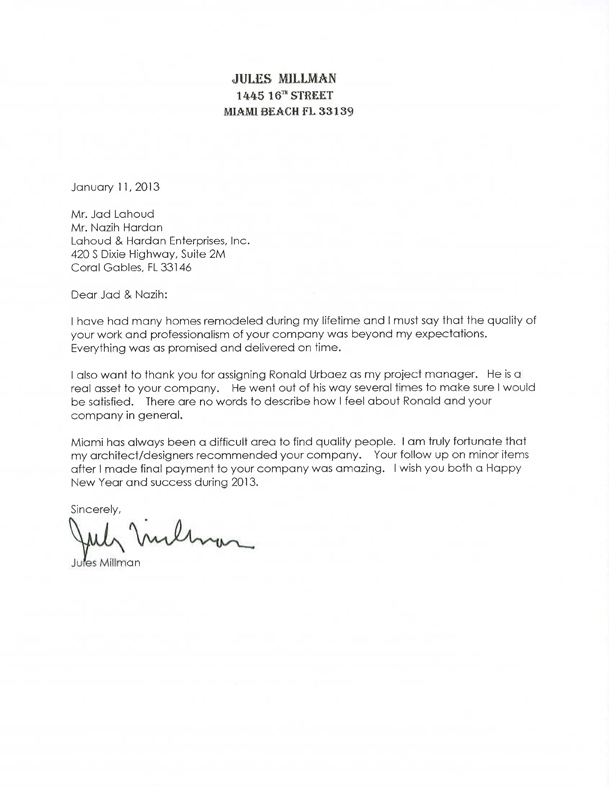 January 11, 2013
Mr. Jad Lahoud
Mr. Nazih Hardan
Lahoud & Hardan Enterprises, Inc.
420 S Dixie Highway
Suite 2M
Coral Gables, FL 33146
Dear Jad & Nazih:
I have had many homes remodeled during my lifetime and I must say that the quality of your work and professionalism of your company was beyond my expectations. Everything was as promised and delivered on time.
I also want to thank you for assigning Ronald Urbaez as my project manager. He is a real asset to your company. He went out of his way several times to make sure I would be satisfied. There are no words to describe how I feel about Ronald and your company in general.
Miami has always been a difficult area to find quality people. I am truly fortunate that my architect/designers recommended your company. Your follow up on minor items after I made final payments to your company was amazing.
I wish you both a Happy New Year and success during 2013.
Sincerely,
Jules Millman