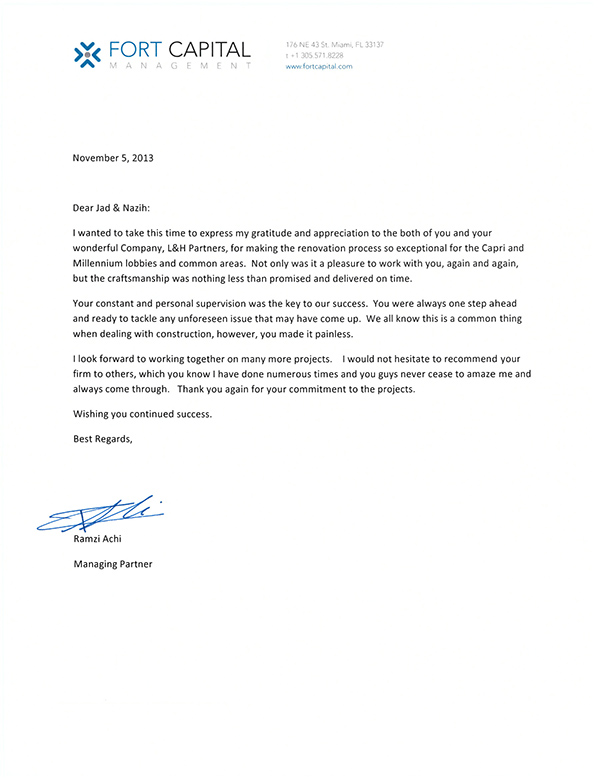 November 5, 2013
Dear Jad & Nazih:
I wanted to take this time to express my gratitude and appreciation to the both of you and your wonder Company, L&H Partners, for making the renovation process so exceptional for the Capri and Millennium lobbies and common areas. Not only was it a pleasure to work with you, again and again, but the craftsmanship was nothing less than promised and delivered on time.
Your constant and personal supervision was the key to our success. You were always one step ahead and ready to tackle any unforeseen issues that may have come up. We all know this is a common thing when dealing with construction, however, you made it painless.
I look forward to working together on many more projects. I would not hesitate to recommend your firm to others, which you know I have done numerous times and you guys never cease to amaze me and always come through. Thank you again for your commitment to the projects.
Wishing you continued success.
Best Regards,
Ramzi Achi
Managing Partner