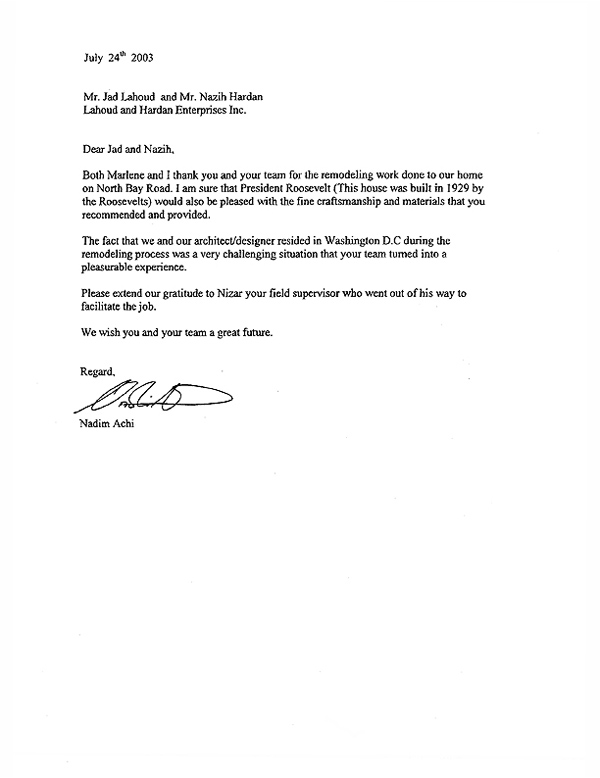 July 24th 2003
Mr. Jad Lahoud and Mr. Nazih Hardan
Lahoud and Hardan Enterprises, Inc.
Dear Jad and Nazih,
Both Marlene and I thank you and your team for the remolding work done to our home on North Bay Road. I am sure that President Roosevelt (This house was built in 1929 by the Roosevelts) would also be pleased with the fine craftsmanship and materials that you recommended and provided.
The fact that we and our architect/designer resided in Washington D.C during the remodeling process was a very challenging situation that your team turned into a pleasurable experience.
Please extend our gratitude to Nizar your field supervisor who went out of his way to facilitate the job.
We wish you and your team a great future.
Regard,
Nadim Achi