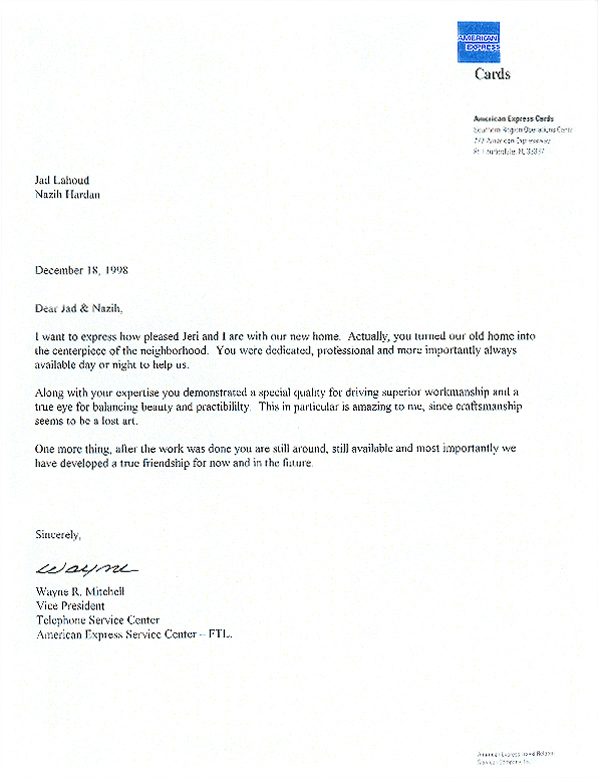 Jad Lahoud
Nazih Hardan
December 18, 1998
Dear Jad & Nazih,
I want to express how pleased Jeri and I are with our new home. Actually, you turned our old home into the centerpiece of the neighborhood. You were dedicated, professional and more importantly always available day or night to help us.
Along with your expertise you demonstrated a special quality for driving superior workmanship and a true eye for balancing beauty and practicality. This in particular is amazing to me, since craftsmanship seems to be a lost art.
One more thing, after work was done you are still around, still available and most importantly we have developed a true friendship for now and in the future.
Sincerely,
Wayne R. Mitchell
Vice President Telephone Service Center
American Express Service Center – FTL