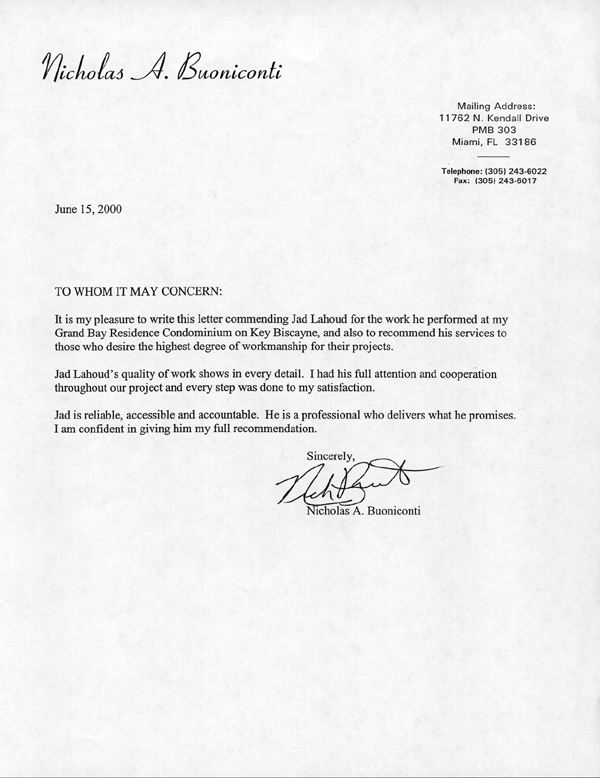 June 15, 2000
TO WHOM IT MAY CONCERN:
It is my pleasure to write this letter commending Jad Lahoud for the work he performed at my Grand Bay Condominium on Key Biscayne, and also to recommend his services to those who desire the highest degree of workmanship for their projects.
Jad Lahoud's quality of work shows in every detail. I had this full attention and cooperation throughout our project and every step was done to my satisfaction.
Jad is reliable, accessible and accountable. He is a professional who delivers what he promises. I am confident in giving him my full recommendation.
Sincerely,
Nicholas A. Buoniconti